Excellent and fast – gearbox service, refurbishing.
With more than one million gearboxes installed worldwide over the years, service plays a strategic role in supporting customers and is a key to the company's success. PIV Drives customer service offering includes a comprehensive network of specialists ensuring the highest levels of customer support anywhere in the world.

A team of qualified and experienced technicians will find the best and fastest solution to minimize downtime and know exactly how to maintain, repair and service installed equipment, even in the most critical circumstances and around the clock. A like-new repair and upgrade service turns factory repair gearboxes into nearly new, fully upgraded solutions for improved performance. To make everything as easy as possible for our customers, we produce our own packaging and have an in-house shipping department that arranges transport and deliveries worldwide.
Our complete range of services:
Worldwide on site services
Consulting & support
Inspection, repair and replacement service for gearboxes of all types and manufacturers
Proactive service and planned maintenance
Drive re-design, upgrade and refurbishment
Spare parts service
Warranty claims handling
Customized training service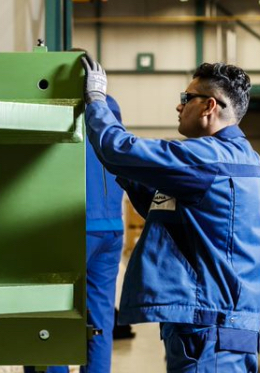 PIV DRIVES – Service & Support
Justus-von-Liebig-Straße 3
61352 Bad Homburg – Germany

Phone: +49 (0) 6172102 500
Email: service-piv@dana.com